Extraordinary Care,

Legendary Support

Passion and Soul,

The Hamaspik Difference

Legendary Support,

Extraordinary Care
Enriching the quality of your life...
About us
Hamaspik HomeCare provides a variety of homecare services in the comfort of the patients' homes. From modest beginnings in 2001 with a select few individuals, we have grown to accommodate thousands of people in need. From the shores of Long Island to the Catskills Region, Hamaspik HomeCare has garnered an impressive reputation as the homecare agency of choice. Licensed by the NYS Department of Health and accredited by the Joint Commission, Hamaspik HomeCare has become known for its legendary support and extraordinary caring. As a member of NYSHA, we are an integral part of its aim to provide health and human service assistance to all New Yorkers. At Hamaspik HomeCare, we look forward to serving you.
About us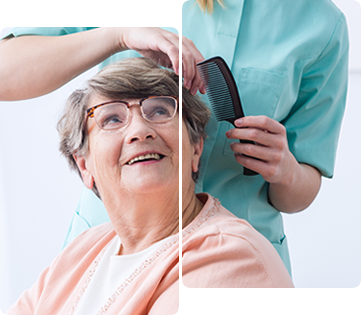 Employment Opportunities
Hamaspik HomeCare is in constantly on the lookout for caring and warm individuals to join our team. Please click here to join us!
JOIN NOW

Services Referral
We all value our independence, but sometimes managing our day-to-day needs becomes more difficult. If you or a loved one needs help with their daily routine or possibly are not safe on their own, apply today to get the care they deserve.
APPLY TODAY

Have Questions?
Are you wondering if our services are appropriate for you or loved one? Contact us today for a free consultation!
CONTACT US